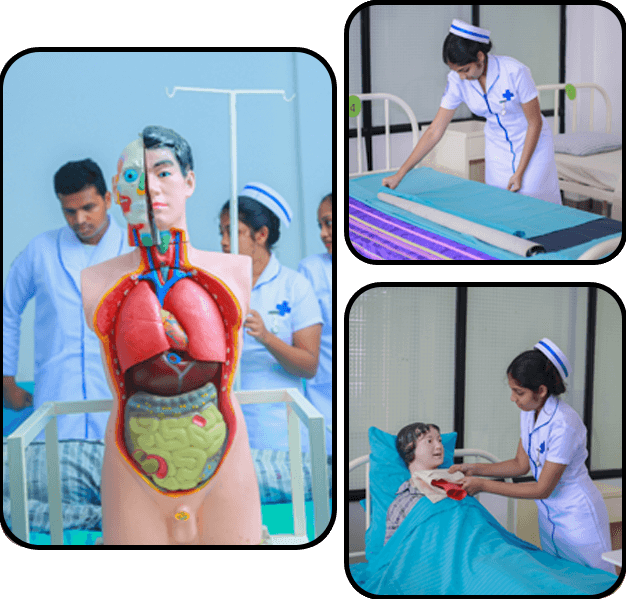 A Few Words About the Campus
We are committed to advancing health education and providing most professional health work force to national and international health organizations. Our campus is established in 2005 at Rathnapura study centre and now accomplish with 15 study centres. We deeply focus on rural Sri Lankan student who has limited access to higher health education. Study centre network locations are focusing on more equitable educational opportunities in Sri Lankan rural students.
Our campus offers nationally and internationally recognized, Tertiary and Vocational Education Commission -approved courses: Nursing, Nursing Assistant, Caregiver, Health Care and Supportive Assistant, and also facilitate for programmes in Health education sector: First Aid, Family Planning, Patient Council, Medical Laboratory Assistant.
We continue to work towards the public wellbeing and focused on developing individuals who help their communities grow and flourish.
Our academics are proven experts in their fields
Numbers speak louder
We are a progressive and highly respected campus dedicated to learning, leadership and social contribution.